This year held in Santa Clara's Convention Center, the Sensors Converge took place once more in sunny California. With 220 exhibitors and nearly 5.000 visitors from around the world, the show was a good stage for professionals of the technology sector to exchange ideas about gas sensors.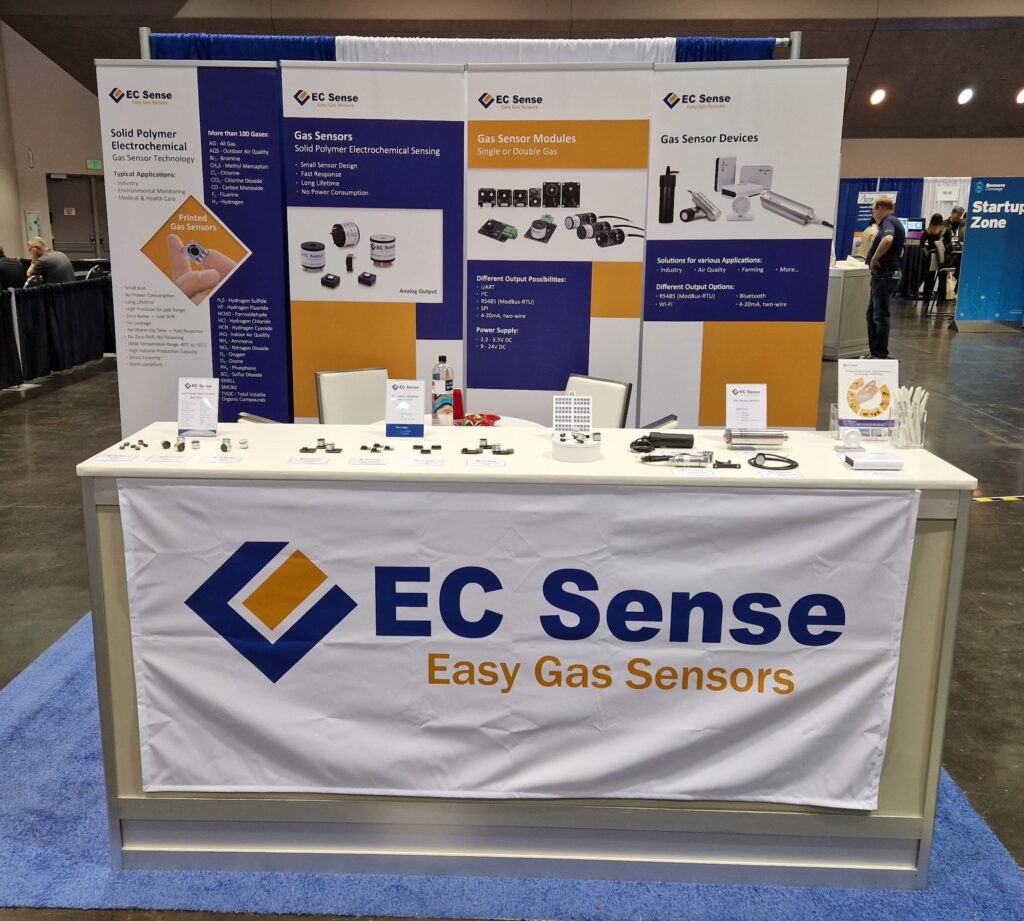 Hydrogen & Air Quality Gas Sensors
Hydrogen and Air Quality were not only a major topic at the Sensor + Test 2023, but also at the Sensors Converge 2023.
EC Sense offers a wide range of sensors for H2 Hydrogen and Indoor & Outdoor Air Quality applications.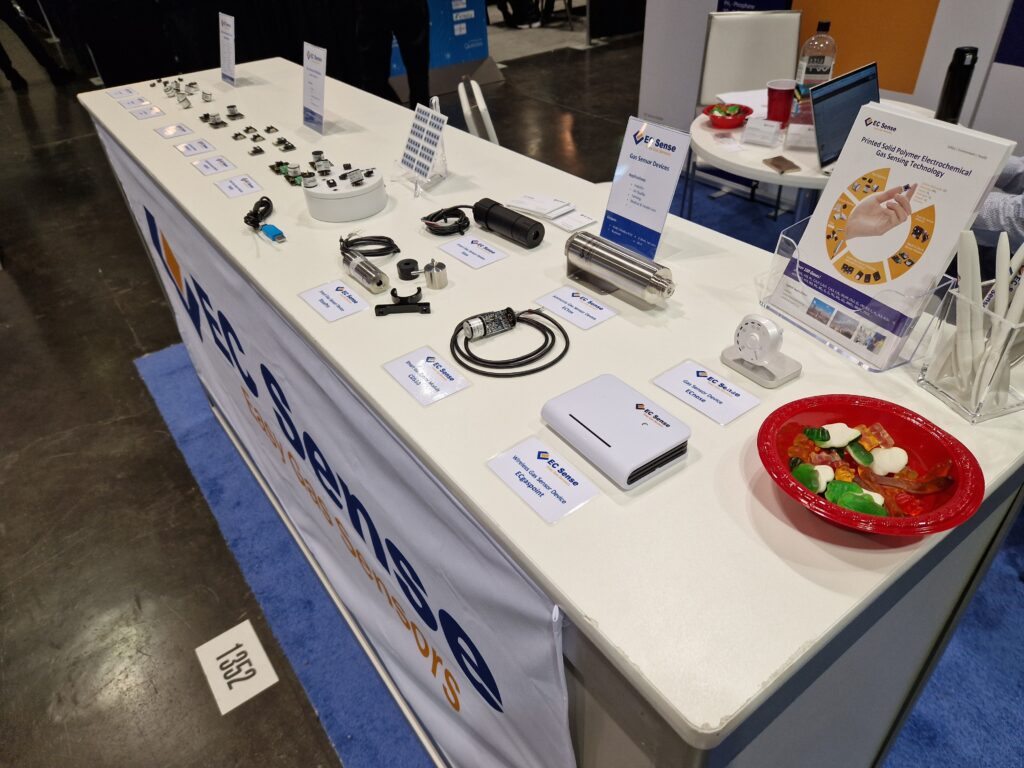 As hydrogen is important to many new energy applications and the demand keeps rising, gas sensors are essential for hydrogen utilization as such. With our three product lines – Gas Sensors, Sensor Modules, Sensor Devices – EC Sense offers the perfect solution for leak detection in hydrogen plants, supply points, fuel cells and hydrogen vehicles.
Not only is the demand for hydrogen sensors for renewable energy applications increasing, but the demand for air quality gas sensors is also constantly rising. EC Sense Air Quality Gas Sensors measure a wide range of indoor and outdoor air quality gases (e.g., VOC, NO2, SO2, O2, CO, O3) and are perfect for indoor air quality monitoring, air purification systems, temperature & humidity monitoring, HVAC systems, smart homes, and more. The Air Quality Sensors also have a wide detection range from 0 to 1000ppb, ensuring health and safety in air quality applications.
More Advantages feature:
• Small size
• Fast response
• Air Quality ppb level measurement
• Hydrogen measurement from 1000ppm to 4% vol.
• No power consumption
• Long lifetime
To select your EC Sense Gas Sensors, Modules and Devices for a wide range of applications, click here.
Or fill out our contact form and we will be happy to advice you in your solution.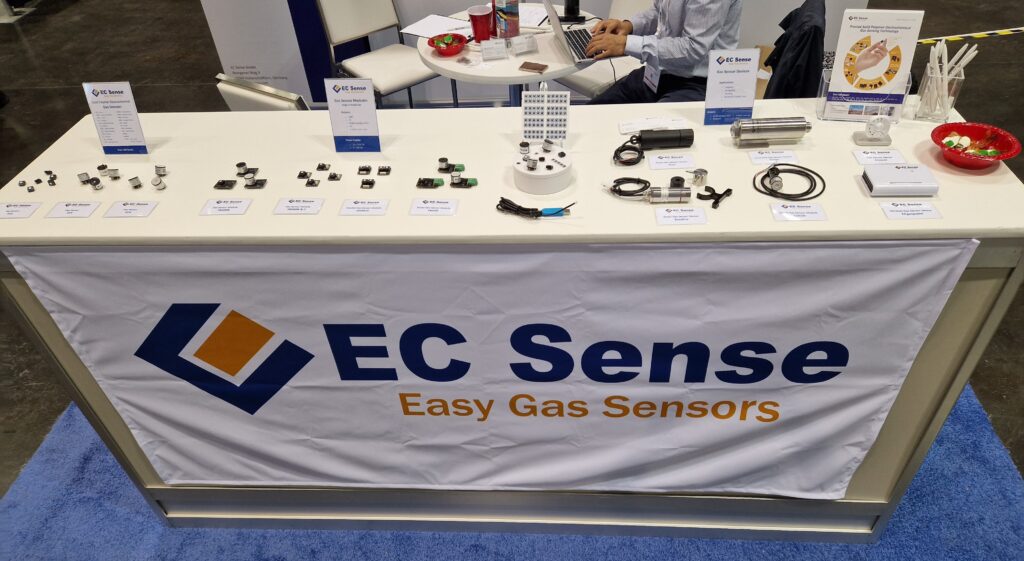 The entire EC Sense team would like to take this opportunity to say "Thank You" to everyone who took the time to visit us at the Sensors Converge 2023.
We hope to see You at the next Sensors Converge 2024 in Santa Clara!